Sniffles and Coughs
Common Health Problems & Solutions
Risks of Nursing Home Abuse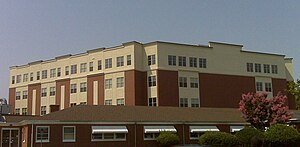 When the decision is made to entrust an elderly parent or loved one to the care of a professional facility, the hope is that the chosen nursing home will treat your loved one with love and respect, keeping them safe and allowing them to retain their dignity.
Sadly, this is not always realized. There are many professionals who are ethical and responsible, but there are also those who don't always have their residents' best interests at heart. Reports out of Southern California indicate that nursing home abuse is more common than realized, hence the importance of being familiar with a good Los Angeles nursing home abuse attorney.
Abuse can include everything from neglect to verbal abuse to physical assault, and can result in injury or death. If your loved one resides in a nursing home, it's important to be diligent and recognize potential signs of abuse.
Some of the most common signs of nursing home abuse include the following:
Withdrawing from normal activities, unexplained lethargy or uncharacteristic depression can be signs of emotional abuse.
Bruises, burns or broken bones can be indicative of physical abuse or neglect.
Becoming easily agitated, frustrated or evasive when asked about the relationship with the caregiver can be a sign of mistreatment.
Bedsores, unclean living conditions or poor personal hygiene can indicate neglect.
The best thing you can do to make sure your elderly loved one is not being subjected to nursing home abuse is to be attentive and involved: Get to know the caregivers and take the time to investigate anything you feel is suspicious. Perhaps most importantly is to never be dismissive of any claims made by your loved one.